Yamamoto Senko
California Proposition 65 Warning
WARNING: These products may contain chemicals known to the State of California to cause cancer, birth defects, or other reproductive harm.
For more information visit: www.P65Warnings.ca.gov
If there's been one lure that has changed the face of fishing over the years, it's the Yamamoto Senko. With its wide range of uses and subtle natural action, the Yamamoto Senko has quickly become a favorite with anglers all over the world. The beauty of the Senko is in it's simplicity. The Yamamoto Senko may just look like a thick round plastic worm but the fall rate created from the large amount of salt impregnated in the body drives fish mad. When rigged weightless the Yamamoto Senko falls horizontally with a seductive side to side tail action. Try wacky rigging or texas rigging the Yamamoto Senko and experience the versatility and effectiveness it provides.
153 Models Available
Model
Style
Color
Size
Stock
Price
Qty
9-10-002
002
Smoke
5"

In Stock:

5+

$7.99

9-10-008
008
Red No Flake
5"

In Stock:

5+

$7.99

9-10-020
020
Black
5"

In Stock:

5+

$7.99

9-10-021
021
Black w/ Lg Blue
5"

In Stock:

5+

$7.99

9-10-031
031
Blue Pearl w/ Lg Silver
5"

In Stock:

5+

$7.99

9-10-042J
42J
Fading Watermelon
5"

In Stock:

5+

$7.99

9-10-051
051
Black w/ Small Red
5"

In Stock:

5+

$7.99

9-10-150
150
Smoke w/Lg Black
5"

In Stock:

5+

$7.99

9-10-156
156
Chartreuse w/Lg Black
5"

In Stock:

5+

$7.99

9-10-157
157
Smoke w/ Lg Black & Purple
5"

In Stock:

5+

$7.99

9-10-167
167
Motoroil w/ Lg Red
5"
Out of Stock

$7.99

9-10-169
169
Chartreuse w/ Lg Chartreuse & Green
5"

In Stock:

5+

$7.99

9-10-186
186
Pumpkin w/ Lg Black
5"

In Stock:

5+

$7.99

9-10-187
187
Clear w/ Lg Black
5"

Low Stock:

<5

$7.99

9-10-194
194
Watermelon w/ Lg Black
5"

In Stock:

5+

$7.99

9-10-196
196
Pumpkin w/ Lg Black & Sm Green
5"

In Stock:

5+

$7.99

9-10-197
197
Clear w/ Lg Black & Sm Red
5"

In Stock:

5+

$7.99

9-10-208
208
Watermelon w/ Lg Black & Sm Red
5"

In Stock:

5+

$7.99

9-10-213
213
June Bug Purple w/ Emerald Flake
5"

In Stock:

5+

$7.99

9-10-214
214
Smoke w/ Lg Black, Blue & Sm Chart
5"

In Stock:

5+

$7.99

9-10-215
215
Cinnamon Red w/ Sm Blue
5"

In Stock:

5+

$7.99

9-10-221
221
Cinnamon Brown w/ Lg Black & Purple
5"

In Stock:

5+

$7.99

9-10-222
222
Watermelon w/ Lg Red & Green
5"

In Stock:

5+

$7.99

9-10-229
229
Bubblegum
5"

In Stock:

5+

$7.99

9-10-231
231
Plum w/ Sm Emerald
5"

In Stock:

5+

$7.99

9-10-236
236
Smoke Rootbeer w/ Sm Green & Copper
5"

In Stock:

5+

$7.99

9-10-241
241
Cinnamon Brown
5"

In Stock:

5+

$7.99

9-10-284
284
Rootbeer w/ Lg Red & Sm Gold
5"

In Stock:

5+

$7.99

9-10-286
286
Dark Pumpkin w/ Lg Black
5"

In Stock:

5+

$7.99

9-10-297
297
Green Pumpkin w/ Lg Black
5"

In Stock:

5+

$7.99

9-10-301
301
Green Pumpkin w/ Lg Green & Purple
5"

In Stock:

5+

$7.99

9-10-302
302
Red w/ Lg Black & Red
5"

In Stock:

5+

$7.99

9-10-303
303
Pearl w/ Gold & Black
5"

In Stock:

5+

$7.99

9-10-305
305
Baby Bass
5"

In Stock:

5+

$7.99

9-10-306
306
Natural Shad
5"

In Stock:

5+

$7.99

9-10-318
318
Green Pumpkin w/ Lg Red
5"

In Stock:

5+

$7.99

9-10-323
323
Watermelon w/ Black & Sm Gold
5"

In Stock:

5+

$7.99

9-10-325
325
Brown Indigo / Red Flake
5"

In Stock:

5+

$7.99

9-10-328
328
Fading Watermelon w/ Blue
5"
Out of Stock

$7.99

9-10-329
329
Fading Watermelon w/ Purple
5"

In Stock:

5+

$7.99

9-10-330
330
Green Pumpkin w/ Purple & Sm Copper
5"

In Stock:

5+

$7.99

9-10-337
337
Watermelon w/ Red
5"

In Stock:

5+

$7.99

9-10-354
354
Watermelon Magic
5"

In Stock:

5+

$7.99

9-10-355
355
Green Pumpkin Magic
5"

In Stock:

5+

$7.99

9-10-356
356
Plum Apple
5"

In Stock:

5+

$7.99

9-10-357
357
Light Green Pumpkin w/ Sm Red
5"

In Stock:

5+

$7.99

9-10-362
362
Midnight
5"

In Stock:

5+

$7.99

9-10-363
363
Green Pumpkin Blue
5"

In Stock:

5+

$7.99

9-10-367
367
Mad Melon
5"

In Stock:

5+

$7.99

9-10-368
368
Watermelon Candy
5"

In Stock:

5+

$7.99

9-10-386
386
B-Bug Grinder
5"

In Stock:

5+

$7.99

9-10-387
387
Mowed Grass
5"

In Stock:

5+

$7.99

9-10-388
388
Dirty Plum
5"

In Stock:

5+

$7.99

9-10-523
523
Black Blue Flake/ Clear Blue Tail
5"

In Stock:

5+

$7.99

9-10-541
541
221 W/320 Tail
5"

In Stock:

5+

$7.99

9-10-542
542
194 w/ 192 Tail
5"

In Stock:

5+

$7.99

9-10-543
543
Red Flake Chartreuse Tail
5"

In Stock:

5+

$7.99

9-10-900
900
Red Shad
5"

In Stock:

5+

$7.99

9-10-901
901
Watermelon & White Laminate
5"

In Stock:

5+

$7.99

9-10-904
904
Blue & Black Laminate
5"

In Stock:

5+

$7.99

9-10-906
906
Watermelon & Lemon Laminate
5"

In Stock:

5+

$7.99

9-10-908
908
Rainbow Trout
5"

In Stock:

5+

$7.99

9-10-912
912
Green Pumpkin & Watermelon Laminate
5"

In Stock:

5+

$7.99

9-10-913
913
Green Pumpkin w/ Chartreuse Tail
5"

In Stock:

5+

$7.99

9-10-918
918
Peanut Butter & Jelly 017/213 Laminate
5"

In Stock:

5+

$7.99

9-10-921
921
Brown & Purple Laminate
5"

In Stock:

5+

$7.99

9-10-922
922
Black Red w/ Silver
5"

In Stock:

5+

$7.99

9-10-925
925
Green Pumpkin w/ Sm Red / 042J Laminate
5"

In Stock:

5+

$7.99

9-10-926
926
Dk Grn Pmpk w/ Pur, Blk, Sm Emerald / Transp. Amber Laminate
5"

In Stock:

5+

$7.99

9-10-927
927
Smoke w/ Purple & Hologram / 031 Laminate
5"

In Stock:

5+

$7.99

9-10-952
952
Bama Bug
5"

In Stock:

5+

$7.99

9-10-953
953
Smoke w/ Purple & Blue/ Watermelon w/ Blue Laminate
5"

In Stock:

5+

$7.99

9-10-954
954
Purple w/ Emerald / Cinnamon Brown w/ Purple, Blue & Emerald Laminate
5"

In Stock:

5+

$7.99

9-10-955
955
Watermelon Black w/ Red / Light Watermelon w/ Red & Black Laminate
5"

In Stock:

5+

$7.99

9-10-956
956
Watermelon w/Copper / Orange w/ Red Laminate
5"

In Stock:

5+

$7.99

9-10-960
960
Green Weenie
5"

In Stock:

5+

$7.99

9-10-963
963
Gooseberry Laminate
5"

In Stock:

5+

$7.99

9-10-964
964
Watermelon Slice Laminate
5"

In Stock:

5+

$7.99

9-10-967
967
Goby
5"

In Stock:

5+

$7.99

9-10-968
968
Perch
5"

In Stock:

5+

$7.99

9-10-973
973
Electric Shad
5"

In Stock:

5+

$7.99

9-10-974
974
Dirty Shad
5"

In Stock:

5+

$7.99

9-10-975
975
Green Flash
5"

In Stock:

5+

$7.99

9-10-976
976
Bluegrass
5"

In Stock:

5+

$7.99

9-10-979
979
Houdini
5"

In Stock:

5+

$7.99

9-10-980
980
Watermelon Moondust
5"

In Stock:

5+

$7.99

9-10-990
990
General's Melon
5"

In Stock:

5+

$7.99

9-10-9003
9003
Fire Craw
5"

In Stock:

5+

$7.99

9-10-9004
9004
Small Mouth Magic
5"

In Stock:

5+

$7.99

9-10-9005
9005
Sexy Shad
5"

In Stock:

5+

$7.99

9-10-9006
9006
Pro Blue
5"

In Stock:

5+

$7.99

9-10-9008
9008
Green Gizzard
5"

In Stock:

5+

$7.99

9-10-9009
9009
Morning Dawn
5"

In Stock:

5+

$7.99

9L-05-020
020
Black
6"

In Stock:

5+

$6.99

9L-05-021
021
Black w/ Lg Blue
6"

In Stock:

5+

$6.99

9L-05-051
051
Black w/ Small Red
6"

In Stock:

5+

$6.99

9L-05-156
156
Chartreuse w/ Lg Black
6"

In Stock:

5+

$6.99

9L-05-167
167
Motoroil w/ Lg Red
6"
Out of Stock

$6.99

9L-05-194
197
Watermelon w/ Lg Black
6"

In Stock:

5+

$6.99

9L-05-208
208
Watermelon w/ Lg Black & Sm Red
6"

In Stock:

5+

$6.99

9L-05-213
213
June Bug Purple w/ Emerald Flake
6"

In Stock:

5+

$6.99

9L-05-214
214
Smoke w/ Lg Black, Blue & Sm Chart
6"

In Stock:

5+

$6.99

9L-05-222
222
Watermelon w/ Lg Red & Green
6"

In Stock:

5+

$6.99

9L-05-284
284
Rootbeer w/ Lg Red & Sm Gold
6"
Out of Stock

$6.99

9L-05-297
297
Green Pumpkin w/ Lg Black
6"

In Stock:

5+

$6.99

9L-05-301
301
Green Pumpkin w/ Lg Green & Purple
6"

In Stock:

5+

$6.99

9L-05-302
302
Red w/ Lg Black & Red
6"
Out of Stock

$6.99

9L-05-305
305
Baby Bass
6"

In Stock:

5+

$6.99

9L-05-306
306
Natural Shad
6"

In Stock:

5+

$6.99

9L-05-318
318
Green Pumpkin w/ Lg Red
6"

In Stock:

5+

$6.99

9L-05-330
330
Green Pumpkin w/ Purple & Sm Copper
6"

In Stock:

5+

$6.99

9L-05-337
337
Watermelon w/ Red
6"

In Stock:

5+

$6.99

9L-05-904
904
Blue & Black Laminate
6"
Out of Stock

$6.99

9L-05-912
912
Green Pumpkin & Watermelon Laminate
6"

In Stock:

5+

$6.99

9L-05-918
918
Peanut Butter & Jelly 017/213 Laminate
6"
Out of Stock

$6.99

9L-05-925
925
Green Pumpkin w/ Sm Red / 042J Laminate
6"

In Stock:

5+

$6.99

9L-05-926
926
Dk Grn Pmpk w/ Pur, Blk, Sm Emerald / Transp. Amber Laminate
6"

In Stock:

5+

$6.99

9L-05-953
953
Smoke w/ Purple & Blue/ Watermelon w/ Blue Laminate
6"
Out of Stock

$6.99

9L-05-956
956
Watermelon w/Copper / Orange w/ Red Laminate
6"
Out of Stock

$6.99

9L-05-9002
9002
187/306 W/ Chart
6"

In Stock:

5+

$6.99

9L-05-9003
9003
Fire Craw
6"

In Stock:

5+

$6.99

9S-10-021
021
Black w/ Lg Blue
4"

In Stock:

5+

$7.99

9S-10-031
031
Blue Pearl/Silver Flake
4"

In Stock:

5+

$7.99

9S-10-036
036
Cream White
4"

In Stock:

5+

$7.99

9S-10-042
042
Watermelon
4"

In Stock:

5+

$7.99

9S-10-150
150
Smoke w/Lg Black
4"

In Stock:

5+

$7.99

9S-10-157
157
Smoke w/ Lg Black & Purple
4"

In Stock:

5+

$7.99

9S-10-194
194
Watermelon Black Flake
4"

In Stock:

5+

$7.99

9S-10-196
196
Pumpkin w/ Lg Black & Sm Green
4"

In Stock:

5+

$7.99

9S-10-208
208
Watermelon w/ Lg Black & Sm Red
4"

In Stock:

5+

$7.99

9S-10-214
214
Smoke/Black, Blue, Gold
4"

In Stock:

5+

$7.99

9S-10-221
221
Cinnamon Brown w/ Lg Black & Purple
4"

In Stock:

5+

$7.99

9S-10-229
229
Bubblegum
4"

In Stock:

5+

$7.99

9S-10-239
239
Blue Pearl w/ Lg Black & Hologram
4"

In Stock:

5+

$7.99

9S-10-297
297
Green Pumpkin w/ Lg Black
4"

In Stock:

5+

$7.99

9S-10-301
301
Green Pumpkin w/ Lg Green & Purple
4"

In Stock:

5+

$7.99

9S-10-306
306
Natural Shad
4"

In Stock:

5+

$7.99

9S-10-900
900
Red Shad
4"

In Stock:

5+

$7.99

9S-10-901
901
Watermelon & White Laminate
4"

Low Stock:

<5

$7.99

9S-10-904
904
Blue & Black Laminate
4"

In Stock:

5+

$7.99

9S-10-906
906
Watermelon & Lemon Laminate
4"

In Stock:

5+

$7.99

9S-10-908
908
Rainbow Trout
4"

In Stock:

5+

$7.99

9S-10-955
955
Watermelon Black w/ Red / Light Watermelon w/ Red & Black Laminate
4"

In Stock:

5+

$7.99

9S-10-9009
9009
Morning Dawn
4"

In Stock:

5+

$7.99

9X-05-021
021
Black w/ Lg Blue
7"

In Stock:

5+

$6.99

9X-05-031
031
Blue Pearl w/ Lg Silver
7"

In Stock:

5+

$6.47

9X-05-194
194
Watermelon w/ Lg Black
7"

In Stock:

5+

$6.99

9X-05-208
208
Watermelon w/ Lg Black & Sm Red
7"

In Stock:

5+

$6.99

9X-05-297
297
Green Pumpkin w/ Lg Black
7"

In Stock:

5+

$6.99

9X-05-330
330
Green Pumpkin w/ Purple & Sm Copper
7"

In Stock:

5+

$6.99

9X-05-337
337
Watermelon w/ Red
7"

In Stock:

5+

$6.99

9X-05-925
925
Green Pumpkin w/ Sm Red / 042J Laminate
7"

In Stock:

5+

$6.99

9X-05-9003
9003
Fire Craw
7"

In Stock:

5+

$6.99
Other Yamamoto Baits Available
Other Yamamoto obs-Freshwater Available
Other Yamamoto Species Available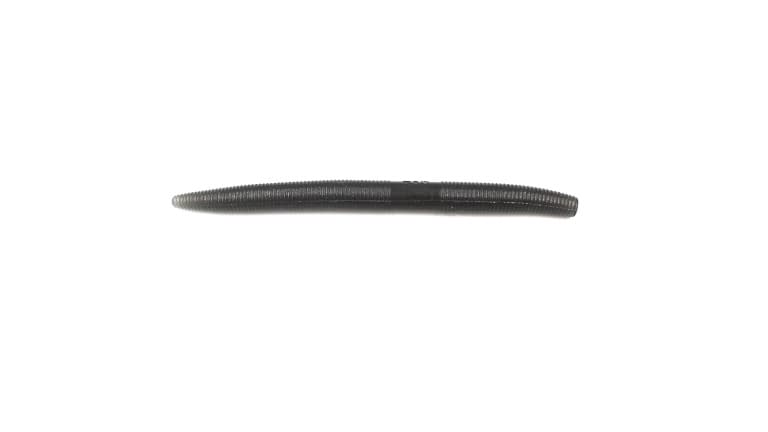 Scroll Image
Error
X items added to your cart