Worden's Flatfish Mag Lip
California Proposition 65 Warning
WARNING: These products may contain chemicals known to the State of California to cause cancer, birth defects, or other reproductive harm.
For more information visit: www.P65Warnings.ca.gov
The 4.5 Mag Lip is a unique plug designed to catch large fish like Lake Trout and Salmon. Mag Lip can be forward trolled in lakes or fished in rivers via trolling, still fishing or back-trolling. Mag Lip is distinctive due to its ability to dive extra deep while yielding an erratic, darting 'skip-beat" action that produces savage strikes from fish. The unique "skip-beat" action produced by Mag Lip teases fish into striking similar to how a house cat pounces when coaxed with a ball & string. 
36 Models Available
Model
Style
Color
Length
Size
Weight
Stock
Price
Qty
9571U 3.0 BFRT
BFRT
Bleeding Fire Tiger
3"
3.0
.21 oz.
Out of Stock

$9.49

9571U 3.0 CBB
CBB
Cerise Black Head
3"
3.0
.21 oz.
Out of Stock

$9.49

9571U 3.0 CC
CC
Cop Car
3"
3.0
.21 oz.

In Stock:

5+

$9.49

9571U 3.0 CERBT
CERBT
Cerise Black "Tiger"
3"
3.0
.21 oz.
Out of Stock

$9.49

9571U 3.0 DT
DT
Double Trouble
3"
3.0
.21 oz.

In Stock:

5+

$9.49

9571U 3.0 FLRCT
FLRCT
Flo Red CHR "Tiger"
3"
3.0
.21 oz.

In Stock:

5+

$9.49

9571U 3.0 GOB
GOB
Good Ol' Boy
3"
3.0
.21 oz.

In Stock:

5+

$9.49

9571U 3.0 GPK
GPK
Glitter Pink
3"
3.0
.21 oz.
Out of Stock

$9.49

9571U 3.0 GRIN
GRIN
Grinch
3"
3.0
.21 oz.

In Stock:

5+

$9.49

9571U 3.0 KEEP
KEEP
Keeper
3"
3.0
.21 oz.
Out of Stock

$9.49

9571U 3.0 MGGP
MGGP
Metallic Gold Green "Pirate"
3"
3.0
.21 oz.

Low Stock:

<5

$9.49

9571U 3.0 MGRN
MGRN
Metallic Green
3"
3.0
.21 oz.

In Stock:

5+

$9.49

9571U 3.0 MR
MR
Misty River
3"
3.0
.21 oz.

In Stock:

5+

$9.49

9571U 3.0 MRT
MRT
Metallic Rainbow Trout
3"
3.0
.21 oz.
Out of Stock

$9.49

9571U 3.0 MSBP
MSBP
Metallic Silver Blue "Pirate"
3"
3.0
.21 oz.

In Stock:

5+

$9.49

9571U 3.0 MSBS
MSBS
Metallic Silver Blue "Scale"
3"
3.0
.21 oz.
Out of Stock

$9.49

9571U 3.0 MSCH
MSCH
Metallic Silver CHR Head "Lemon Head"
3"
3.0
.21 oz.

In Stock:

5+

$9.49

9571U 3.0 MSFRS
MSFRS
Metallic Silver Flo Red "Stripe"
3"
3.0
.21 oz.

Low Stock:

<5

$9.49

9571U 3.0 MSIL
MSIL
Metallic Silver
3"
3.0
.21 oz.
Out of Stock

$9.49

9581U 3.5 BFRT
BFRT
Bleeding Fire Tiger
3 1/2"
3.5
.33 oz.
Out of Stock

$9.49

9581U 3.5 CBB
CBB
Cerise Black Head "Doctor Death"
3 1/2"
3.5
.33 oz.

Low Stock:

<5

$9.49

9581U 3.5 CC
CC
Cop Car
3 1/2"
3.5
.33 oz.

In Stock:

5+

$9.49

9581U 3.5 CERBT
CERBT
Cerise Black "Tiger"
3 1/2"
3.5
.33 oz.

In Stock:

5+

$9.49

9581U 3.5 DT
DT
Double Trouble
3 1/2"
3.5
.33 oz.

In Stock:

5+

$9.49

9581U 3.5 FRBT
FRBT
Red Devil
3 1/2"
3.5
.33 oz.
Out of Stock

$9.49

9581U 3.5 GOP
GOB
Good Ol' Boy
3 1/2"
3.5
.33 oz.

In Stock:

5+

$9.49

9581U 3.5 GRIN
GRIN
Grinch
3 1/2"
3.5
.33 oz.
Out of Stock

$9.49

9581U 3.5 KEEP
KEEP
Keeper
3 1/2"
3.5
.33 oz.

In Stock:

5+

$9.49

9581U 3.5 MGGP
MGGP
Metallic Gold Green "Pirate"
3 1/2"
3.5
.33 oz.

In Stock:

5+

$9.49

9581U 3.5 MGRN
MGRN
Metallic Green
3 1/2"
3.5
.33 oz.

Low Stock:

<5

$9.49

9581U 3.5 MR
MR
Misty River
3 1/2"
3.5
.33 oz.

In Stock:

5+

$9.49

9581U 3.5 MRT
MRT
Metallic Rainbow Trout
3 1/2"
3.5
.33 oz.
Out of Stock

$9.49

9581U 3.5 MSBS
MSBS
Metallic Silver Blue "Scale"
3 1/2"
3.5
.33 oz.
Out of Stock

$9.49

9581U 3.5 MSCH
MSCH
Metallic Silver CHR Head "Lemon Head"
3 1/2"
3.5
.33 oz.

In Stock:

5+

$9.49

9581U 3.5 MSFRS
MSFRS
Metallic Silver Fluorescent Red :Stripe"
3 1/2"
3.5
.33 oz.

In Stock:

5+

$9.49

9581U 3.5 MSIL
MSIL
Metallic Silver
3 1/2"
3.5
.33 oz.
Out of Stock

$9.49
Other Worden's Baits Available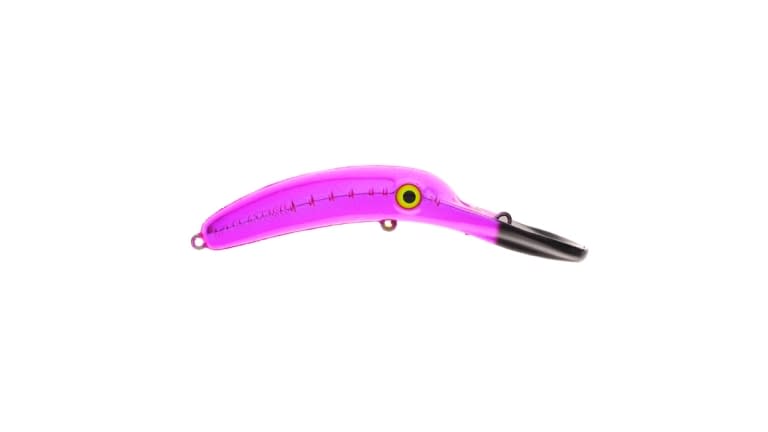 Scroll Image
Error
X items added to your cart