Worden's Rooster Tail Spinners
California Proposition 65 Warning
WARNING: These products may contain chemicals known to the State of California to cause cancer, birth defects, or other reproductive harm.
For more information visit: www.P65Warnings.ca.gov
Since the 1950's Worden's original Rooster Tail has been and still is one of the most productive spinners around. Used to catch just about any gamefish, the Rooster Tail's pulsating hackle tail and attractive spinning action will make fish strike, many times when nothing else will work.
94 Models Available
Model
Style
Color
Size
Stock
Price
Qty
206 BL
BL
Black
1/16oz
Out of Stock

$4.79

206 BRTR
BRTR
Brown Trout
1/16oz
Out of Stock

$4.79

206 BU
BU
Bumblebee
1/16oz
Out of Stock

$4.79

206 CHR
CHR
Chartreuse
1/16oz
Out of Stock

$4.79

206 CRA
CRA
Crawdad
1/16oz

In Stock:

5+

$4.79

206 FL
FL
Flame
1/16oz

In Stock:

5+

$4.79

206 FR
FR
Frog
1/16oz

In Stock:

5+

$4.79

206 FRT
FRT
Fire Tiger
1/16oz

In Stock:

5+

$4.79

206 GBR
GBR
Glitter Brown
1/16oz
Out of Stock

$4.79

206 GH
GH
Grasshopper
1/16oz

In Stock:

5+

$4.79

206 GOR
GOR
Glitter Orange
1/16oz

In Stock:

5+

$4.79

206 GPK
GPK
Glitter Pink
1/16oz
Out of Stock

$4.79

206 R
R
Red
1/16oz

Low Stock:

<5

$4.79

206 RBOW
RBOW
Rainbow
1/16oz
Out of Stock

$4.79

206 WH
WH
White
1/16oz

In Stock:

5+

$4.79

206 WHCD
WHCD
White Coachdog
1/16oz

In Stock:

5+

$4.79

206 YL
YL
Yellow
1/16oz

In Stock:

5+

$4.79

206 YLCD
YLCD
Yellow Coachdog
1/16oz

In Stock:

5+

$4.79

208 BL
BL
Black
1/8oz

In Stock:

5+

$4.79

208 BRTR
BRTR
Brown Trout
1/8oz

Low Stock:

<5

$4.79

208 BU
BU
Bumblebee
1/8oz

In Stock:

5+

$4.79

208 CHR
CHR
Chartreuse
1/8oz

In Stock:

5+

$4.79

208 CRA
CRA
Crawdad
1/8oz
Out of Stock

$4.79

208 FL
FL
Flame
1/8oz

In Stock:

5+

$4.79

208 FR
FR
Frog
1/8oz

In Stock:

5+

$4.79

208 FRT
FRT
Fire Tiger
1/8oz
Out of Stock

$4.79

208 GBR
GBR
Glitter Brown
1/8oz

In Stock:

5+

$4.79

208 GH
GH
Grasshopper
1/8oz

In Stock:

5+

$4.79

208 GOR
GOR
Glitter Orange
1/8oz
Out of Stock

$4.79

208 GPK
GPK
Glitter Pink
1/8oz
Out of Stock

$4.79

208 R
R
Red
1/8oz

In Stock:

5+

$4.79

208 RBOW
RBOW
Rainbow
1/8oz
Out of Stock

$4.79

208 WH
WH
White
1/8oz

In Stock:

5+

$4.79

208 WHCD
WHCD
White Coachdog
1/8oz
Out of Stock

$4.79

208 YL
YL
Yellow
1/8oz
Out of Stock

$4.79

208 YLCD
YLCD
Yellow Coachdog
1/8oz

In Stock:

5+

$4.79

210 BL
BL
Black
1/6oz
Out of Stock

$4.79

210 BRTR
BRTR
Brown Trout
1/6oz
Out of Stock

$4.79

210 BU
BU
Bumblebee
1/6oz
Out of Stock

$4.79

210 CHR
CHR
Chart
1/6oz

Low Stock:

<5

$4.79

210 CRA
CRA
Crawdad
1/6oz
Out of Stock

$4.79

210 FL
FL
Flame
1/6oz

In Stock:

5+

$4.79

210 FR
FR
Frog
1/6oz

Low Stock:

<5

$4.79

210 FRT
FRT
Fire Tiger
1/6oz

In Stock:

5+

$4.79

210 GBR
GBR
Glitter Brown
1/6oz

Low Stock:

<5

$4.79

210 GH
GH
Grasshopper
1/6oz

Low Stock:

<5

$4.79

210 GOR
GOR
Glitter Orange
1/6oz
Out of Stock

$4.79

210 GPK
GPK
Glitter Pink
1/6oz

Low Stock:

<5

$4.79

210 R
R
Red
1/6oz

In Stock:

5+

$4.79

210 RBOW
RBOW
Rainbow
1/6oz
Out of Stock

$4.79

210 WH
WH
White
1/6oz

In Stock:

5+

$4.79

210 WHCD
WHCD
White Coachdog
1/6oz

In Stock:

5+

$4.79

210 YL
YL
Yellow
1/6oz

In Stock:

5+

$4.79

210 YLCD
YLCD
Yellow Coachdog
1/6oz

In Stock:

5+

$4.79

212 BL
BL
Black
1/4oz
Out of Stock

$4.79

212 BRTR
BRTR
Brown Trout
1/4oz

In Stock:

5+

$4.79

212 BU
BU
Bumblebee
1/4oz

In Stock:

5+

$4.79

212 CHR
CHR
Chartreuse
1/4oz

In Stock:

5+

$4.79

212 CRA
CRA
Crawdad
1/4oz

Low Stock:

<5

$4.79

212 FL
FL
Flame
1/4oz

In Stock:

5+

$4.79

212 FR
FR
Frog
1/4oz

Low Stock:

<5

$4.79

212 FRT
FRT
Fire Tiger
1/4oz

Low Stock:

<5

$4.79

212 GBR
GBR
Glitter Brown
1/4oz
Out of Stock

$4.79

212 GH
GH
Grasshopper
1/4oz

In Stock:

5+

$4.79

212 GOR
GOR
Glitter Orange
1/4oz

In Stock:

5+

$4.79

212 GPK
GPK
Glitter Pink
1/4oz

In Stock:

5+

$4.79

212 R
R
Red
1/4oz

In Stock:

5+

$4.79

212 RBOW
RBOW
Rainbow
1/4oz
Out of Stock

$4.79

212 WH
WH
White
1/4oz
Out of Stock

$4.79

212 WHCD
WHCD
White Coachdog
1/4oz

In Stock:

5+

$4.79

212 YL
YL
Yellow
1/4oz

In Stock:

5+

$4.79

212 YLCD
YLCD
Yellow Coachdog
1/4oz

In Stock:

5+

$4.79

214 BL
BL
Black
3/8oz

In Stock:

5+

$4.99

214 BRTR
BRTR
Brown Trout
3/8oz

In Stock:

5+

$4.99

214 BU
BU
Bumblebee
3/8oz

In Stock:

5+

$4.99

214 CHR
CHR
Chartreuse
3/8oz

In Stock:

5+

$4.99

214 FRT
FRT
Fire Tiger
3/8oz

In Stock:

5+

$4.99

214 GH
GH
Grasshopper
3/8oz

Low Stock:

<5

$4.99

214 GPK
GPK
Glitter Pink
3/8oz

In Stock:

5+

$4.99

214 R
R
Red
3/8oz

In Stock:

5+

$4.99

214 RBOW
RBOW
Rainbow
3/8oz

In Stock:

5+

$4.99

214 WH
WH
White
3/8oz
Out of Stock

$4.99

214 YL
YL
Yellow
3/8oz

In Stock:

5+

$4.99

214 YLCD
YLCD
Yellow Coachdog
3/8oz

In Stock:

5+

$4.99

216 BL
BL
Black
1/2oz
Out of Stock

$5.99

216 BU
BU
Bumblebee
1/2oz

In Stock:

5+

$5.99

216 CHR
CHR
Chartreuse
1/2oz

In Stock:

5+

$5.99

216 FL
FL
Flame
1/2oz

In Stock:

5+

$5.99

216 FRT
FRT
Fire Tiger
1/2oz

In Stock:

5+

$5.99

216 GPK
GPK
Glitter Pink
1/2oz

In Stock:

5+

$5.99

216 R
R
Red
1/2oz

In Stock:

5+

$5.99

216 RBOW
RBOW
Rainbow
1/2oz

Low Stock:

<5

$5.99

216 WH
WH
White
1/2oz

In Stock:

5+

$5.99

216 YL
YL
Yellow
1/2oz

In Stock:

5+

$5.99
Other Worden's Baits Available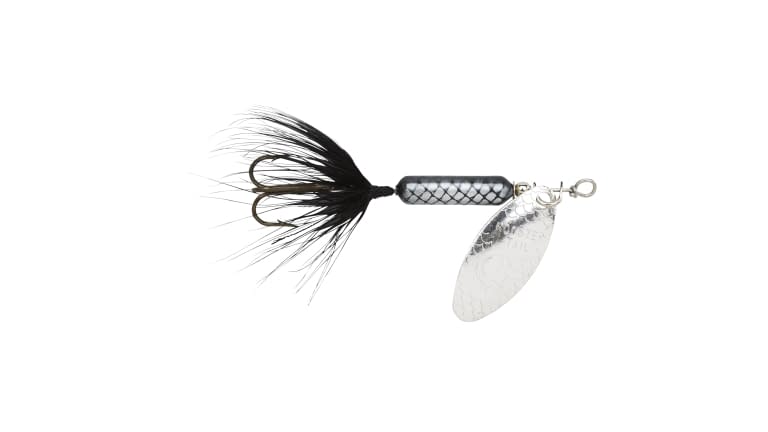 Scroll Image
Error
X items added to your cart