Rocky Mountain Tackle Signature Dodger
California Proposition 65 Warning
WARNING: These products may contain chemicals known to the State of California to cause cancer, birth defects, or other reproductive harm.
For more information visit: www.P65Warnings.ca.gov
Rocky Mountain Tackle Signature Dodgers are a thin single cupped dodger that has the ability to be trolled at speeds far higher that most dodgers on the market, with little to no drag. We have combined cutting edge UV paint technology and reflective tape with stainless steel hardware to make these some of the best dodgers on the market today! When the UV model dodgers are placed under UV light, they emit a blue violet color that fish can't resist!
75 Models Available
Model
Style
Color
Size
Stock
Price
Qty
79102
102
Chartreuse Fire Ice
4.25"
Out of Stock

$7.99

79104
104
Lime Fire Ice
4.25"

In Stock:

5+

$7.99

79106
106
Pink Fire Ice
4.25"

Low Stock:

<5

$7.99

79109
109
Silver Fire Ice
4.25"

In Stock:

5+

$7.99

79120
120
Nickel Glow Crush
4.25"

In Stock:

5+

$7.99

79121
121
Bahama Mamma Nickle
4.25"

Low Stock:

<5

$7.99

79122
122
Hyper Plaid
4.25"

Low Stock:

<5

$7.99

79126
126
Silver & Gold 50/50 Fire Ice
4.25"

In Stock:

5+

$7.99

79129
129
Pink & Silver 50/50 Fire Ice
4.25"

In Stock:

5+

$7.99

79130
130
Lime & Pink 50/50 Fire Ice
4.25"

In Stock:

5+

$7.99

79131
131
UV Pink Splatter
4.25"

In Stock:

5+

$7.99

79134
134
UV Pink Hyper
4.25"

In Stock:

5+

$7.99

79135
135
UV Orange Hyper
4.25"

In Stock:

5+

$7.99

79136
136
UV Green Hyper
4.25"

Low Stock:

<5

$7.99

79137
137
UV Watermelon Attack
4.25"
Out of Stock

$7.99

79138
138
UV Funky Frog Martini
4.25"
Out of Stock

$7.99

79139
139
UV Funky Frog Purple Passion
4.25"

In Stock:

5+

$7.99

79140
140
UV Funky Frog Kamikaze
4.25"

Low Stock:

<5

$7.99

79141
141
Pink Bahama
4.25"

In Stock:

5+

$7.99

79142
142
Green Bahama
4.25"

In Stock:

5+

$7.99

79143
143
Silver Bahama
4.25"
Out of Stock

$7.99

79144
144
UV Purple Watermelon
4.25"

Low Stock:

<5

$7.99

79145
145
Mad Cow Glow
4.25"

In Stock:

5+

$7.99

79149
149
Mad Hawaiian Glow
4.25"

Low Stock:

<5

$7.99

79151
151
Chartreuse Fire Ice
5.5"

In Stock:

5+

$9.49

79153
153
Lime Fire Ice
5.5"

In Stock:

5+

$9.49

79155
155
Pink Fire Ice
5.5"

In Stock:

5+

$9.49

79158
158
Silver Fire Ice
5.5"

In Stock:

5+

$9.49

79166
120
Nickel Glow Crush
5.5"
Out of Stock

$9.99

79167
121
Bahama Mamma Nickle
5.5"

In Stock:

5+

$9.99

79168
122
Hyper Plaid
5.5"
Out of Stock

$9.99

79169
134
UV Hyper Pink
5.5"

In Stock:

5+

$9.99

79170
137
UV Watermelon Attack
5.5"

Low Stock:

<5

$9.99

79171
131
UV Pink Splatter
5.5"

In Stock:

5+

$9.99

79172
144
UV Purple Attack
5.5"

In Stock:

5+

$9.99

79173
404
UV Orange Watermelon
5.5"

In Stock:

5+

$9.99

79174
174
The Fusion
5.5"

In Stock:

5+

$9.99

79181
402
Bubblegum Bahama
5.5"

In Stock:

5+

$9.49

79182
400
Sunrise Bahama
5.5"

In Stock:

5+

$9.49

79190
190
The Apollo
5.5"

In Stock:

5+

$9.99

79191
430
UV Purple Moonshine
5.5"

Low Stock:

<5

$9.99

79192
431
UV Pink Moonshine
5.5"

In Stock:

5+

$9.99

79193
432
UV Green Moonshine
5.5"

In Stock:

5+

$9.99

79194
433
UV Apocalypse Moonshine
5.5"

In Stock:

5+

$9.99

79195
434
UV Sunburst Moonshine
5.5"

In Stock:

5+

$9.99

79196
435
UV Watermelon Moonshine
5.5"

In Stock:

5+

$9.99

79197
197
Pink Meteor Moonshine
5.5"

In Stock:

5+

$9.99

79198
198
Orange Meteor Moonshine
5.5"

Low Stock:

<5

$9.99

79199
199
Silver Meteor Moonshine
5.5"

In Stock:

5+

$9.99

79400
400
Sunrise Bahama
4.25"
Out of Stock

$7.99

79402
402
Bubblegum Bahama
4.25"

In Stock:

5+

$7.99

79404
404
UV Orange Watermelon
4.25"

Low Stock:

<5

$7.99

79405
405
The Fusion
4.25"

Low Stock:

<5

$7.97

79424
424
UV Pink Thunder
4.25"

Low Stock:

<5

$7.99

79425
425
UV Green Thunder
4.25"

Low Stock:

<5

$7.99

79426
426
UV Orange Thunder
4.25"

In Stock:

5+

$7.97

79429
429
The Apollo
4.25"

In Stock:

5+

$7.99

79430
430
UV Purple Moonshine
4.25"
Out of Stock

$7.99

79431
431
UV Pink Moonshine
4.25"
Out of Stock

$7.99

79432
432
UV Green Moonshine
4.25"

In Stock:

5+

$7.99

79433
433
UV Apocalypse Moonshine
4.25"

Low Stock:

<5

$7.99

79434
434
UV Sunburst Moonshine
4.25"

In Stock:

5+

$7.99

79435
435
UV Watermelon Moonshine
4.25"

In Stock:

5+

$7.99

79436
436
Pink Meteor Moonshine
4.25"

In Stock:

5+

$7.99

79438
438
Silver Meteor Moonshine
4.25"

In Stock:

5+

$7.99

79440
440
Orange Tiger Chrome
4.25"

In Stock:

5+

$7.99

79441
441
UV Lazer Rainbow
4.25"

In Stock:

5+

$7.99

79445
445
UV Glow Pink Ghost
4.25"

Low Stock:

<5

$7.99

79446
446
UV Glow Orange Ghost
4.25"

In Stock:

5+

$7.99

79448
448
UV Wonderbread
4.25"

In Stock:

5+

$7.99

79802
802
Pink
5.5"

Low Stock:

<5

$9.97

79803
803
Orange Signature Curve
5.5"

Low Stock:

<5

$9.97

79806
445
UV Glow Pink Ghost
5.5"

In Stock:

5+

$9.49

79807
446
UV Glow Orange Ghost
5.5"

In Stock:

5+

$9.49

79809
448
UV Wonderbread
5.5"
Out of Stock

$9.49
Other Rocky Mountain Tackle Baits Available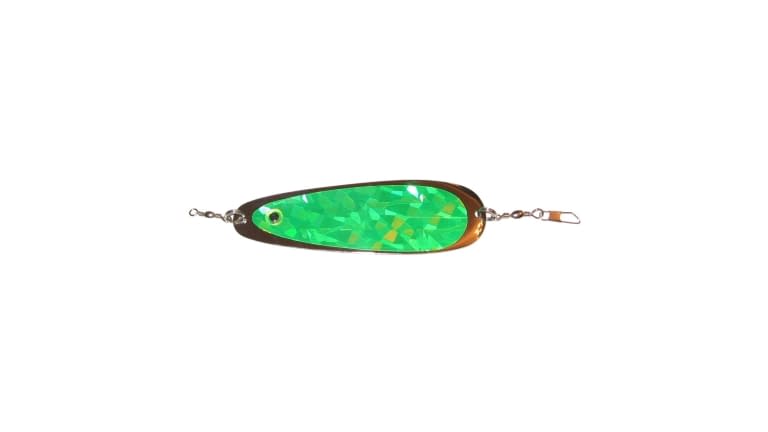 Scroll Image
Error
X items added to your cart