P-Line Laser Minnow
California Proposition 65 Warning
WARNING: These products may contain chemicals known to the State of California to cause cancer, birth defects, or other reproductive harm.
For more information visit: www.P65Warnings.ca.gov
The P-line Laser Minnow is manufactured with a unique holographic laser tape, creating an amazingly life-like finish. The oblong shape and sharp cuts on the side allow for a erratic action when jigged. This action will trigger strikes from a number of species. The smaller sized Laser Minnows are effective in fresh water for Bass, Trout, and Kokanee; the medium sizes are effective on Lake Trout, Striped Bass and Salmon. While larger sizes were designed for Albacore, Dorado, and any type of bottom fish such as Halibut, Ling Cod or Rockfish.
104 Models Available
Model
Style
Color
Size
Stock
Price
Qty
PLM1-01
01
Silver Black
1 oz

In Stock:

5+

$4.49

PLM1-02
02
Silver Blue
1 oz

In Stock:

5+

$4.49

PLM1-03
03
Silver Glow
1 oz
Out of Stock

$4.49

PLM1-04
04
Chartreuse Silver Blue
1 oz

In Stock:

5+

$4.49

PLM1-05
05
Chovy Supreme
1 oz

In Stock:

5+

$4.49

PLM1-06
06
Rainbow Trout
1 oz

In Stock:

5+

$4.49

PLM1-07
07
Clown
1 oz

In Stock:

5+

$4.49

PLM1-08
08
Pink Silver
1 oz

In Stock:

5+

$4.49

PLM1-09
09
Black Pink Silver
1 oz

Low Stock:

<5

$4.49

PLM1-10
10
Green Brown Yellow
1 oz

In Stock:

5+

$4.49

PLM1-11
11
Blue Mack
1 oz

In Stock:

5+

$4.49

PLM1-12
12
Green Mack
1 oz

In Stock:

5+

$4.49

PLM1-13
13
Purple and Black
1 oz

In Stock:

5+

$4.49

PLM1-14
14
Sardine
1 oz

In Stock:

5+

$4.49

PLM1-15
15
Dorado
1 oz

In Stock:

5+

$4.49

PLM1-16
16
Super Chart Silver
1 oz

In Stock:

5+

$4.49

PLM1-19
19
Blue Pink Silver
1 oz

In Stock:

5+

$4.49

PLM1-20
20
Glow Pink Tiger
1 oz

In Stock:

5+

$4.49

PLM1-21
21
Glow Blue Tiger
1 oz

In Stock:

5+

$4.49

PLM1-22
22
Glow Green Tiger
1 oz

In Stock:

5+

$4.49

PLM1-23
23
Silver Green Gold
1 oz

In Stock:

5+

$4.49

PLM1-24
24
Blue Silver Redhead
1 oz

In Stock:

5+

$4.49

PLM1/2-01
01
Silver Black
1/2 oz

In Stock:

5+

$4.49

PLM1/2-02
02
Silver Blue
1/2 oz

Low Stock:

<5

$4.49

PLM1/2-03
03
Silver Glow
1/2 oz

Low Stock:

<5

$4.49

PLM1/2-04
04
Chartreuse Silver Blue
1/2 oz

In Stock:

5+

$4.49

PLM1/2-05
05
Chovy Supreme
1/2 oz

Low Stock:

<5

$4.49

PLM1/2-06
06
Rainbow Trout
1/2 oz
Out of Stock

$4.49

PLM1/2-07
07
Clown
1/2 oz

In Stock:

5+

$4.49

PLM1/2-08
08
Pink Silver
1/2 oz
Out of Stock

$4.49

PLM1/2-09
09
Black Pearl
1/2 oz

In Stock:

5+

$4.49

PLM1/2-10
10
Green Brown Yellow
1/2 oz

In Stock:

5+

$4.49

PLM2-01
01
Silver Black
2 oz

In Stock:

5+

$5.99

PLM2-02
02
Silver Blue
2 oz

In Stock:

5+

$5.99

PLM2-03
03
Silver Glow
2 oz

Low Stock:

<5

$5.99

PLM2-04
04
Chartreuse Silver Blue
2 oz
Out of Stock

$5.99

PLM2-05
05
Chovy Supreme
2 oz

In Stock:

5+

$5.99

PLM2-06
06
Rainbow Trout
2 oz

In Stock:

5+

$5.99

PLM2-07
07
Clown
2 oz

In Stock:

5+

$5.99

PLM2-08
08
Pink Silver
2 oz

In Stock:

5+

$5.99

PLM2-09
09
Black Pink Silver
2 oz

In Stock:

5+

$5.99

PLM2-10
10
Green Brown Yellow
2 oz

In Stock:

5+

$5.99

PLM2-11
11
Blue Mack
2 oz

In Stock:

5+

$5.99

PLM2-12
12
Green Mack
2 oz

Low Stock:

<5

$5.99

PLM2-13
13
Purple and Black
2 oz

In Stock:

5+

$5.99

PLM2-14
14
Sardine
2 oz

In Stock:

5+

$5.99

PLM2-16
16
Super Chart Silver
2 oz

In Stock:

5+

$5.99

PLM2-19
19
Blue Pink Silver
2 oz

In Stock:

5+

$5.99

PLM2-20
20
Glow Pink Tiger
2 oz

In Stock:

5+

$5.99

PLM2-21
21
Glow Blue Tiger
2 oz

In Stock:

5+

$5.99

PLM2-22
22
Glow Green Tiger
2 oz

In Stock:

5+

$5.99

PLM2-23
23
Silver Green Gold
2 oz

In Stock:

5+

$5.99

PLM2-24
24
Blue Silver Redhead
2 oz

In Stock:

5+

$5.99

PLM3-01
01
Silver Black
3 oz

In Stock:

5+

$7.99

PLM3-02
02
Silver Blue
3 oz

In Stock:

5+

$7.99

PLM3-03
03
Silver Glow
3 oz
Out of Stock

$7.99

PLM3-04
04
Chartreuse Silver Blue
3 oz

In Stock:

5+

$7.99

PLM3-05
05
Chovy Supreme
3 oz

In Stock:

5+

$7.99

PLM3-06
06
Rainbow Trout
3 oz

In Stock:

5+

$7.99

PLM3-07
07
Clown
3 oz

In Stock:

5+

$7.99

PLM3-08
08
Pink Silver
3 oz

In Stock:

5+

$7.99

PLM3-09
09
Black Pink Silver
3 oz

In Stock:

5+

$7.99

PLM3-10
10
Green Brown Yellow
3 oz

In Stock:

5+

$7.99

PLM3-11
11
Blue Mack
3 oz

In Stock:

5+

$7.99

PLM3-12
12
Green Mack
3 oz

In Stock:

5+

$7.99

PLM3-13
13
Purple and Black
3 oz

In Stock:

5+

$7.99

PLM3-14
14
Sardine
3 oz

In Stock:

5+

$7.99

PLM3-15
15
Dorado
3 oz

In Stock:

5+

$7.99

PLM3-16
16
Super Chart Silver
3 oz

In Stock:

5+

$7.99

PLM3-19
19
Blue Pink Silver
3 oz

In Stock:

5+

$7.99

PLM3-20
20
Glow Pink Tiger
3 oz

In Stock:

5+

$7.99

PLM3-21
21
Glow Blue Tiger
3 oz

In Stock:

5+

$7.99

PLM3-22
22
Glow Green Tiger
3 oz

In Stock:

5+

$7.99

PLM3-23
23
Silver Green Gold
3 oz

In Stock:

5+

$7.99

PLM3-24
24
Blue Silver Redhead
3 oz

In Stock:

5+

$7.99

PLM3/4-01
01
Silver Black
3/4 oz

In Stock:

5+

$4.49

PLM3/4-02
02
Silver Blue
3/4 oz

In Stock:

5+

$4.49

PLM3/4-03
03
Silver Glow
3/4 oz

Low Stock:

<5

$4.49

PLM3/4-04
04
Chartreuse Silver Blue
3/4 oz

Low Stock:

<5

$4.49

PLM3/4-05
05
Chovy Supreme
3/4 oz

In Stock:

5+

$4.49

PLM3/4-06
06
Rainbow Trout
3/4 oz

In Stock:

5+

$4.49

PLM3/4-07
07
Clown
3/4 oz

In Stock:

5+

$4.49

PLM3/4-08
08
Pink Silver
3/4 oz

Low Stock:

<5

$4.49

PLM3/4-09
09
Black Pearl
3/4 oz

In Stock:

5+

$4.49

PLM3/4-10
10
Green Brown Yellow
3/4 oz

In Stock:

5+

$4.49

PLM4-01
01
Silver Black
4 oz

In Stock:

5+

$8.99

PLM4-02
02
Silver Blue
4 oz

In Stock:

5+

$8.99

PLM4-04
04
Chartreuse Silver Blue
4 oz

In Stock:

5+

$8.99

PLM4-05
05
Chovy Supreme
4 oz

In Stock:

5+

$8.99

PLM4-10
10
Green Brown Yellow
4 oz

In Stock:

5+

$8.99

PLM4-11
11
Blue Mack
4 oz

In Stock:

5+

$8.99

PLM4-12
12
Green Mack
4 oz

In Stock:

5+

$8.99

PLM4-13
13
Purple and Black
4 oz

Low Stock:

<5

$8.99

PLM4-14
14
Sardine
4 oz

In Stock:

5+

$8.99

PLM4-15
15
Dorado
4 oz

In Stock:

5+

$8.99

PLM6-01
01
Silver Black
6 oz

In Stock:

5+

$9.49

PLM6-02
02
Silver Blue
6 oz

In Stock:

5+

$9.49

PLM6-04
04
Chartreuse Silver Blue
6 oz

In Stock:

5+

$9.49

PLM6-05
05
Chovy Supreme
6 oz

Low Stock:

<5

$9.49

PLM6-11
11
Blue Mack
6 oz

In Stock:

5+

$9.49

PLM6-12
12
Green Mack
6 oz

In Stock:

5+

$9.49

PLM6-13
13
Purple and Black
6 oz

In Stock:

5+

$9.49

PLM6-14
14
Sardine
6 oz

In Stock:

5+

$9.49

PLM6-15
15
Dorado
6 oz

In Stock:

5+

$9.49
Other P-Line Baits Available
Other P-Line obs-Saltwater Available
Other P-Line Species Available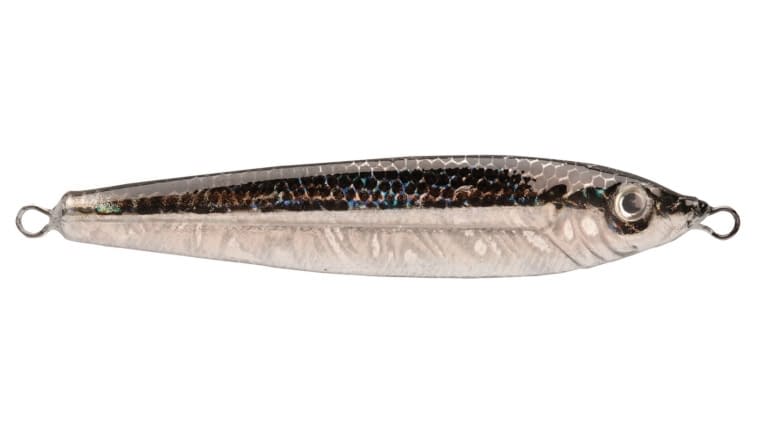 Scroll Image
Error
X items added to your cart