Keitech Easy Shiner
California Proposition 65 Warning
WARNING: These products may contain chemicals known to the State of California to cause cancer, birth defects, or other reproductive harm.
For more information visit: www.P65Warnings.ca.gov
The Keitech Easy Shiner combines the body of the Shad Impact with the fantastic tail action of the swing impact. These versatile swimbaits come in three sizes to match any fishing conditions. Keitech's original two-tine color injection process uses many different types of salted plastic to achieve fantastic balance and action. These baits can be fished many ways. The 2" is truly a finesse bait. Try it on a small jig head with light line for slab crabbies. The 3" works great on a small round jig head or fished on a drop shot. The 4" has produced some outstanding results on the jig head, texas rigged and on an umbrella rig. The 5" can be fished in all the same ways as the 4", but it's also produced some excellent results flipping and pitching. The Easy Shiner has a wide-wobbling rolling action that drives predator fish wild!

Items per pack; 2": 12 per pack; 3": 9 per pack; 4": 7 per pack; 5": pack of 6.
66 Models Available
Model
Style
Color
Length
Stock
Price
Qty
ES2US21
US21
Fire Craw
2"

In Stock:

5+

$5.49

ES3US21
US21
Fire Craw
3"

In Stock:

5+

$5.49

ES4US21
US21
Fire Craw
4"
Out of Stock

$5.49

ES2400
400
Ayu
2"

In Stock:

5+

$5.49

ES2410
410
Crystal Shad
2"

In Stock:

5+

$5.49

ES2416
416
Silver Flash
2"
Out of Stock

$5.49

ES2418
418
Bluegill Flash
2"

In Stock:

5+

$5.49

ES2419
419
Alewife
2"

In Stock:

5+

$5.49

ES2420
420
Pro Blue Red Pearl
2"

Low Stock:

<5

$5.49

ES2422
422
Sight Flash
2"

In Stock:

5+

$5.49

ES2426
426
Sexy Shad
2"

In Stock:

5+

$5.49

ES2429
429
Tennessee Shad
2"

In Stock:

5+

$5.49

ES2439
439
Rainbow Shad
2"

In Stock:

5+

$5.49

ES2440
440
Electric Shad
2"

Low Stock:

<5

$5.49

ES2458
458
Pearl Shad
2"

In Stock:

5+

$5.49

ES2470
470
Shad
2"

In Stock:

5+

$5.49

ES2481
481
Light Hitch
2"

In Stock:

5+

$5.49

ES2484
484
Chartreuse Shad
2"

In Stock:

5+

$5.49

ES2487
487
Chartreuse Back Pearl
2"

In Stock:

5+

$5.49

ES3400
400
Ayu
3"

In Stock:

5+

$5.49

ES3410
410
Crystal Shad
3"

In Stock:

5+

$5.49

ES3416
416
Silver Flash
3"

Low Stock:

<5

$5.49

ES3417
417
Gold Flash
3"

In Stock:

5+

$5.47

ES3418
418
Bluegill Flash
3"

In Stock:

5+

$5.49

ES3419
419
Alewife
3"

In Stock:

5+

$5.49

ES3420
420
Pro Blue Red Pearl
3"
Out of Stock

$5.49

ES3422
422
Sight Flash
3"

In Stock:

5+

$5.49

ES3426
426
Sexy Shad
3"
Out of Stock

$5.49

ES3428
428
Black Blue
3"

In Stock:

5+

$5.47

ES3429
429
Tennessee Shad
3"
Out of Stock

$5.49

ES3439
439
Rainbow Shad
3"

In Stock:

5+

$5.49

ES3440
440
Electric Shad
3"

In Stock:

5+

$5.49

ES3458
458
French Pearl
3"
Out of Stock

$5.49

ES3470
470
Shad
3"

In Stock:

5+

$5.49

ES3481
481
Light Hitch
3"

In Stock:

5+

$5.49

ES3482
482
Ghost Rainbow Trout
3"

In Stock:

5+

$5.49

ES3487
487
Chartreuse Back Pearl
3"

In Stock:

5+

$5.49

ES3494
494
Threadfin Shad
3"

In Stock:

5+

$5.49

ES4400
400
Ayu
4"

In Stock:

5+

$5.49

ES4410
410
Crystal Shad
4"

In Stock:

5+

$5.49

ES4416
416
Silver Flash
4"

In Stock:

5+

$5.49

ES4418
418
Bluegill Flash
4"

In Stock:

5+

$5.49

ES4419
419
Alewife
4"

In Stock:

5+

$5.49

ES4420
420
Pro Blue Red Pearl
4"

In Stock:

5+

$5.49

ES4422
422
Sight Flash
4"

In Stock:

5+

$5.49

ES4426
426
Sexy Shad
4"

In Stock:

5+

$5.49

ES4429
429
Tennessee Shad
4"

In Stock:

5+

$5.49

ES4439
439
Rainbow Shad
4"

In Stock:

5+

$5.49

ES4440
440
Electric Shad
4"

In Stock:

5+

$5.49

ES4458
458
French Pearl
4"

In Stock:

5+

$5.49

ES4470
470
Shad
4"

In Stock:

5+

$5.49

ES4481
481
Light Hitch
4"

In Stock:

5+

$5.49

ES4482
482
Ghost Rainbow Trout
4"

In Stock:

5+

$5.49

ES4484
484
Chartreuse Shad
4"

In Stock:

5+

$5.49

ES4487
487
Chartreuse Back Pearl
4"

In Stock:

5+

$5.49

ES4494
494
Threadfin Shad
4.5"

In Stock:

5+

$5.49

ES5416
416
Silver Flash
5"

In Stock:

5+

$7.99

ES5420
420
Pro Blue Red Pearl
5"

In Stock:

5+

$7.99

ES5422
422
Sight Flash
5"
Out of Stock

$7.99

ES5426
426
Sexy Shad
5"

Low Stock:

<5

$7.99

ES5440
440
Electric Shad
5"

In Stock:

5+

$7.99

ES5470
470
Shad
5"

In Stock:

5+

$7.99

ES5482
482
Ghost Rainbow Trout
5"

In Stock:

5+

$7.99

ES5484
484
Chartreuse Shad
5"

In Stock:

5+

$7.99

ES5493
493
Blue Black Herring
5"

In Stock:

5+

$7.47

ES5494
494
Threadfin Shad
5"

In Stock:

5+

$7.99
Other Keitech Baits Available
Other Keitech JDM Available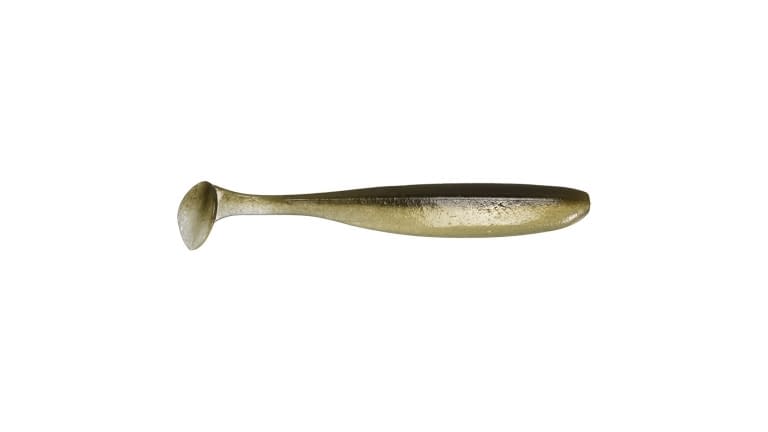 Scroll Image
Error
X items added to your cart