Z-Man Project Z Chatterbait
California Proposition 65 Warning
WARNING: These products may contain chemicals known to the State of California to cause cancer, birth defects, or other reproductive harm.
For more information visit: www.P65Warnings.ca.gov
Fueled by the wants, needs, and recommendations of avid anglers the world over, the Project Z ChatterBait is Z-Man's top-of-the-line bladed swim jig, taking the proven versatility and fish-catching performance of The Original ChatterBait to an entirely new level! This new entry in the ChatterBait line features a streamlined head design that allows the blade to swing more freely, resulting in more vibration, whether you're ripping the bait through grass or employing a more methodical stop-and-go retrieve, as well as upgraded components for increased longevity.
Chemically-sharpened, heavy-duty Mustad® UltraPoint® black nickel hook
Unique, stainless hex-shaped ChatterBlade®, stamped and electroplated in the USA
New, USA-made super-strong quick clip attached to the blade for an incredibly secure connection
Hardened stainless wireform blade attachment molded into the head
Multi-step, skirt-matched paint schemes
New Z-Tie™ double umbrella EZ Skirt® for a fuller skirt profile, rivaling the look of a hand-tied skirt
Enlarged jighead collar to eliminate skirt slippage
Super-sharp, double-keeper jighead barbs to hold soft plastic trailers securely in place
3D eyes for an ultra-realistic look
Cast, painted, assembled, and packaged in the USA
Available in 3/8 and 1/2 ounce weights with a 5/0 hook
Larger 3/4 and 1 ounce weights feature a 6/0 hook
24 Models Available
Model
Style
Color
Weight
Stock
Price
Qty
CB-PZ12-01
1
Pearl Ghost
1/2 oz.

In Stock:

5+

$8.99

CB-PZ12-02
2
Blue Back Herring
1/2 oz.

Low Stock:

<5

$8.99

CB-PZ12-03
3
Sexier Shad
1/2 oz.

In Stock:

5+

$8.99

CB-PZ12-04
4
Chartreuse Sexy Shad
1/2 oz.

In Stock:

5+

$8.99

CB-PZ12-05
5
Green Pumpkin Shad
1/2 oz.

In Stock:

5+

$8.99

CB-PZ12-06
6
Breaking Beam
1/2 oz.

In Stock:

5+

$8.99

CB-PZ12-07
7
Houdini
1/2 oz.

In Stock:

5+

$8.99

CB-PZ12-08
8
Black/Blue
1/2 oz.
Out of Stock

$8.99

CB-PZ12-09
9
Green Pumpkin Craw
1/2 oz.

In Stock:

5+

$8.99

CB-PZ12-10
10
Dark Green Pumpkin
1/2 oz.

In Stock:

5+

$8.99

CB-PZ34-02
2
Blueback Herring
3/4 oz.

In Stock:

5+

$9.49

CB-PZ34-06
6
Breaking Beam
3/4 oz.

In Stock:

5+

$9.49

CB-PZ34-08
8
Black/Blue
3/4 oz.

In Stock:

5+

$9.49

CB-PZ34-10
10
Dark Green Pumpkin
3/4 oz.

In Stock:

5+

$9.49

CB-PZ38-01
1
Pearl Ghost
3/8 oz.

In Stock:

5+

$8.99

CB-PZ38-02
2
Blueback Herring
3/8 oz.

In Stock:

5+

$8.99

CB-PZ38-03
3
Sexier Shad
3/8 oz.

In Stock:

5+

$8.99

CB-PZ38-04
4
Chartreuse Sexy Shad
3/8 oz.

In Stock:

5+

$8.99

CB-PZ38-05
5
Green Pumpkin Shad
3/8 oz.

In Stock:

5+

$8.99

CB-PZ38-06
6
Breaking Beam
3/8 oz.

In Stock:

5+

$8.99

CB-PZ38-07
7
Houdini
3/8 oz.

In Stock:

5+

$8.99

CB-PZ38-08
8
Black/Blue
3/8 oz.

In Stock:

5+

$8.99

CB-PZ38-09
9
Green Pumpkin Craw
3/8 oz.

Low Stock:

<5

$8.99

CB-PZ38-10
10
Dark Green Pumpkin
3/8 oz.

In Stock:

5+

$8.99
Other Z-Man Baits Available
Other Z-Man obs-Freshwater Available
Other Z-Man Species Available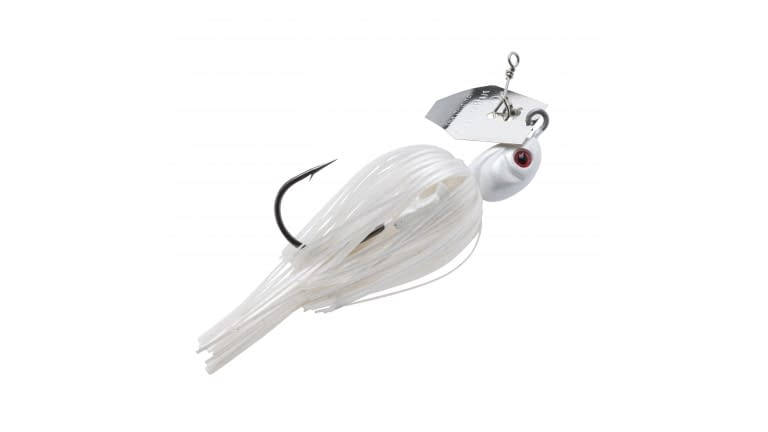 Scroll Image
Error
X items added to your cart