River2Sea Rover
California Proposition 65 Warning
WARNING: These products may contain chemicals known to the State of California to cause cancer, birth defects, or other reproductive harm.
For more information visit: www.P65Warnings.ca.gov
Rover is the new generation of walking bait. Rover's action turns the leisurely weekend dog walk into a sprint through the park. Instead of the gliding action anglers are accustomed to, Rover's choppy, side–to–side slashing will draw vicious strikes like a pit bull attacking its prey.
Rover's face features an exaggerated cupping that spits more aggressively than other baits of this genre. it's cupped mouth and geometry also create one of the most unique actions ever experienced in a lure of this type.
Rover 98 hook: Two Daiichi BN Treble #6
Rover 128 hook: Two Daiichi BN Treble #4
28 Models Available
Model
Style
Color
Length
Size
Stock
Price
Qty
PO-RR98/23
23
Terminator
3 7/8"
3/8 oz.

In Stock:

5+

$11.99

PO-RR98/24
24
Crystal Minnow
3 7/8"
3/8 oz.

Low Stock:

<5

$11.99

PO-RR98/25
25
T1000
3 7/8"
3/8 oz.

In Stock:

5+

$11.99

PO-RR98/28
28
Blue Gill
3 7/8"
3/8 oz.

In Stock:

5+

$11.99

PO-RR98/32
32
Mullet
3 7/8"
3/8 oz.

In Stock:

5+

$11.99

PO-RR98/39
39
Horizon Shad
3 7/8"
3/8 oz.
Out of Stock

$11.99

PO-RR98/44
44
Chrome Black
3 7/8"
3/8 oz.

Low Stock:

<5

$11.99

PO-RR98/G52R
G52R
I Know It
3 7/8"
3/8 oz.

In Stock:

5+

$11.99

PO-RR98/G54R
G54R
Abalone Shad
3 7/8"
3/8 oz.

Low Stock:

<5

$11.99

PO-RR98/G55R
G55R
Herring
3 7/8"
3/8 oz.

In Stock:

5+

$11.99

PO-RR98/G56R
G56R
Ghost Minnow
3 7/8"
3/8 oz.
Out of Stock

$11.99

PO-RR98/G57R
G57R
Sooner
3 7/8"
3/8 oz.

In Stock:

5+

$11.99

PO-RR98/G58R
G58R
Powder
3 7/8"
3/8 oz.
Out of Stock

$11.99

PO-RR98/G59R
G59R
Funky Tiger
3 7/8"
3/8 oz.

In Stock:

5+

$11.99

PO-RR98/S49
S49
Loon
3 7/8"
3/8 oz.

Low Stock:

<5

$11.99

PO-RR128-G54R
G54R
Abalone Shad
5"
11/16 oz.

In Stock:

5+

$12.99

PO-RR128-G56R
G56R
Ghost Minnow
5"
11/16 oz.
Out of Stock

$12.99

PO-RR128-G57R
G57R
Sooner
5"
11/16 oz.

In Stock:

5+

$12.99

PO-RR128-G58R
G58R
Powder
5"
11/16 oz.

In Stock:

5+

$12.99

PO-RR128-S48
S48
Bone
5"
11/16 oz.

In Stock:

5+

$12.99

PO-RR128-S49
S49
Loon
5"
11/16 oz.

In Stock:

5+

$12.99

PO-RR128/23
23
Terminator
5"
11/16 oz.

In Stock:

5+

$12.99

PO-RR128/24
24
Crystal Minnow
5"
11/16 oz.

In Stock:

5+

$12.99

PO-RR128/25
25
T1000
5"
11/16 oz.

In Stock:

5+

$12.99

PO-RR128/28
28
Blue Gill
5"
11/16 oz.

In Stock:

5+

$12.99

PO-RR128/32
32
Mullet
5"
11/16 oz.

In Stock:

5+

$12.99

PO-RR128/39
39
Horizon Shad
5"
11/16 oz.

Low Stock:

<5

$12.99

PO-RR128/44
44
Chrome Black
5"
11/16 oz.

In Stock:

5+

$12.99
Other River2Sea Baits Available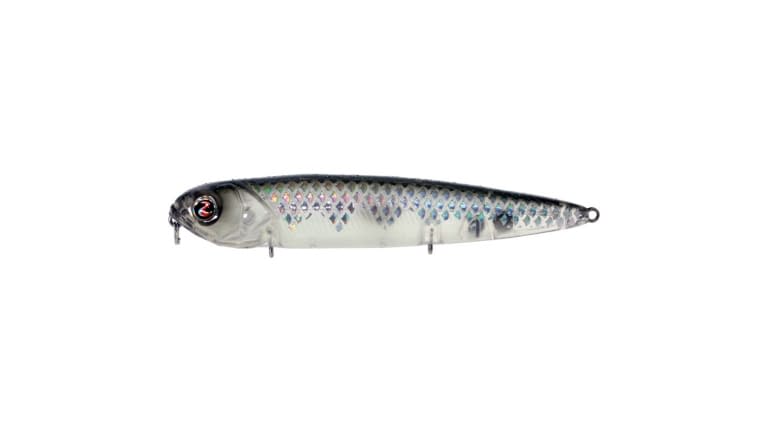 Scroll Image
Error
X items added to your cart