Berkley Clickn' Frittside
California Proposition 65 Warning
WARNING: These products may contain chemicals known to the State of California to cause cancer, birth defects, or other reproductive harm.
For more information visit: www.P65Warnings.ca.gov
Building upon the legendary original Frittside, the Clickin' Frittside offers anglers a new tool in the box when it comes to stained / dirty water fishing. With the addition of a single ceramic ball, the Clickin' Frittside delivers an optimized sound profile along with its proven balsa actions. Tack on the durability / casting performance of a plastic bait and you've got yet another Berkley offering that will help you catch more fish.
Optimized sound profile
Tailored color selection
Tight balsa-like thumping actions for tough conditions
Integrated FlashDisc™ improves tracking stability and accuracy and gives the bait true balsa-like action
7 and 9 models feature a weighted bill to get deeper fast
Casts well even on bait casting set ups
Equipped with sharp Fusion19 hooks
Classic flat side profile mimics a variety of species and creates the most flash of any Berkley crankbait
30 Models Available
Model
Style
Bait Length
Bait Size
Color
Swimming Depth
Stock
Price
Qty
1569625
GHRCR
2 4/5"
3/7 oz
Ghost Red Craw
2-5'

In Stock:

5+

$10.99

1569626
GMD
2 4/5"
3/7 oz
Ghost Morning Dawn
2-5'

In Stock:

5+

$10.99

1569628
SPCR
2 4/5"
3/7 oz
Special Red Craw
2-5'

In Stock:

5+

$10.99

1569969
MNPR
2 4/5"
3/7 oz
Midnight Pearl
2-5'

In Stock:

5+

$10.99

1569970
KBL
2 4/5"
3/7 oz
Kentucky Blue
2-5'

In Stock:

5+

$10.99

1569971
BLZ
2 4/5"
3/7 oz
Blaze
2-5'

In Stock:

5+

$10.99

1569972
BCH
2 4/5"
3/7 oz
Black Chartreuse
2-5'

In Stock:

5+

$10.99

1569973
RSPCR
2 4/5"
3/7 oz
Red Spring Craw
2-5'

In Stock:

5+

$10.99

1569974
RBCR
2 4/5"
3/7 oz
Rootbeer Craw
2-5'

In Stock:

5+

$10.99

1570005
GHRCR
2 1/4"
1/3 oz
Ghost Red Craw
2-5'

In Stock:

5+

$10.99

1570006
GMD
2 1/4"
1/3 oz
Ghost Morning Dawn
2-5'

In Stock:

5+

$10.99

1570009
MNPR
2 1/4"
1/3 oz
Midnight Pearl
2-5'

Low Stock:

<5

$10.99

1570010
KBL
2 1/4"
1/3 oz
Kentucky Blue
2-5'

In Stock:

5+

$10.99

1570012
BCH
2 1/4"
1/3 oz
Black Chartreuse
2-5'

In Stock:

5+

$10.99

1570014
RBCR
2 1/4"
1/3 oz
Rootbeer Craw
2-5'

In Stock:

5+

$10.99

1570025
GHRCR
2 1/2"
3/7 oz
Ghost Red Craw
5-7'

In Stock:

5+

$10.99

1570026
GMD
2 1/2"
3/7 oz
Ghost Morning Dawn
5-7'

Low Stock:

<5

$10.99

1570029
MNPR
2 1/2"
3/7 oz
Midnight Pearl
5-7'

In Stock:

5+

$10.99

1570031
BLZ
2 1/2"
3/7 oz
Blaze
5-7'

In Stock:

5+

$10.99

1570033
RSPCR
2 1/2"
3/7 oz
Red Spring Craw
5-7'

In Stock:

5+

$10.99

1570034
RBCR
2 1/2"
3/7 oz
Rootbeer Craw
5-7'

In Stock:

5+

$10.99

1570045
GHRCR
2 3/4"
1/2 oz
Ghost Red Craw
7-10'

In Stock:

5+

$10.99

1570046
GMD
2 3/4"
1/2 oz
Ghost Morning Dawn
7-10'

Low Stock:

<5

$10.99

1570048
SPCR
2 3/4"
1/2 oz
Special Red Craw
7-10'

In Stock:

5+

$10.99

1570049
MNPR
2 3/4"
1/2 oz
Midnight Pearl
7-10'

In Stock:

5+

$10.99

1570050
KBL
2 3/4"
1/2 oz
Kentucky Blue
7-10'

In Stock:

5+

$10.99

1570051
BLZ
2 3/4"
1/2 oz
Blaze
7-10'

In Stock:

5+

$10.99

1570052
BCH
2 3/4"
1/2 oz
Black Chartreuse
7-10'

In Stock:

5+

$10.99

1570053
RSPCR
2 3/4"
1/2 oz
Red Spring Craw
7-10'

In Stock:

5+

$10.99

1570054
RBCR
2 3/4"
1/2 oz
Rootbeer Craw
7-10'

In Stock:

5+

$10.99
Other Berkley Baits Available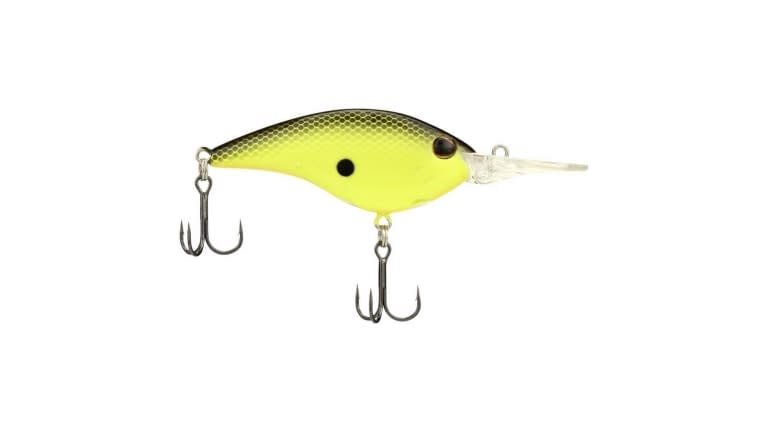 Scroll Image
Error
X items added to your cart